I am super happy to be writing this post know why? Because in addition to having loved this product the brand is vegan and Portuguese! Let's read?
VeganCare is a brand of vegan cosmetics that does not test on animals and that bets on organic farming! Fantastic right? But there is more, this is a Portuguese brand!
This brand is concerned with animals, environment and with us, of course!
As soon as I saw this brand on Facebook I went to talk to them. Sofia Vieira, that was so sweet, answered soon and said that she was going to offer me a solid shampoo to try it out. I received it in a few days and obviously I tried it soon! Here's my sincere opinion:
As soon as I removed the shampoo from the envelope, it smelled great! My shampoo is for normal hair and is made of roses and olive, so imagine the smell of roses ♡ Then I noticed a negative point (the only one): the shampoo is packed in plastic. Of course being solid shampoo already saves a lot of resources and reduces plastic consumption, but could be packaged in paper only 🙂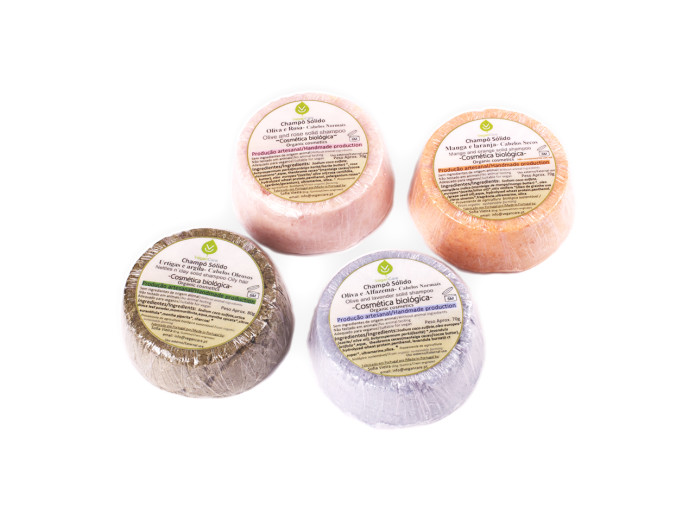 Now let's go to the best part: using it! To use a solid shampoo just rub it in the hair (in circles) and the foam will soon appear 🙂 A mega positive point: I never used a shampoo that made a foam as soft as this one. I was super surprised ♡
For me it was enough to wash my head once, the shampoo washes my hair well enough, I really got the feeling of washed hair. After dry, my hair was light and super soft, could not want more!
Conclusion: the brand has conquered me completely and I seriously recommend that you try both for yourself and for the environment and animals ♡ There are already some brands like this one, but for me, the key point is that we should and have to support Portuguese projects and help them growing!
They have shampoos for all types of hair and even have conditioner! In addition to hair products, they have lipsticks, soaps, deodorants, etc.
I leave here all the contacts and the crowdfunding that they are doing, if you like the brand, support it and receive their products 🙂
I hope you enjoyed this post! Kiss*
964299216