Hello everyone, I hope that January is being wonderful 🙂 I've been asking you questions on the social networks, to help demystify veganism a little and to kill your curiosity 🙂 If you have more questions after reading this article, feel free to ask them that I will respond with all the pleasure. Hope you like it 🙂
Do you think, in a few years, there will be more vegan than omnivorous people, worldwide?
Starting with tough questions! I really believe that as the years go by, people will be confronted with reality and with the amount of information that is available, the number will increase dramatically. Are we going to overtake omnivores? Don't know. We have to take into account areas that doesn't make sense to be vegan, think of the poles and Africa, for example.
There are more and more people to stop eating animals for various reasons: environmental, health or even animal cruelty. There are more and more diseases, more cancer, more obesity, etc. People will eventually open their eyes, not all, but some 🙂
The top countries you would like to visit
I would like to visit Germany, to my roots. Countries like England, Greece and Italy are also on my list. I would love to see the aurora borealis. 
If you moved to another country, what would it be?
If I had to move to another country, it would be one country that has English as the main language. Although I love Germany, I don't speak german.
How do you do to eat  out considering you are gluten intolerant?
I won't say it's easy, because it's not. When I go to a restaurant it is easy to order rice or fries. Now if I go to a mall the situation is already different. I have two options: eat gluten knowing that I will have complications or ask for a meal that have bread, even if I won't eat it. So far I only know of a chain of fast food that I can eat and that doesn't make me ill: Vegana Burgers. You can eat the burgers without bread and they have burgers without gluten. Overall, I have to choose salads.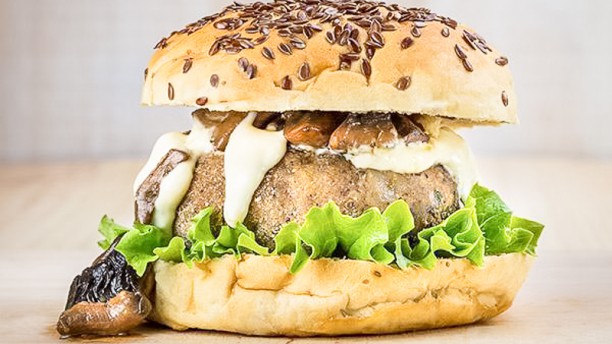 What is your guilty pleasure?
This is so easy to answer ahah – fried potatoes. I don't know, I just love fries. Both those that are made at home as the package. At home I love making curry ones, they are divine!
What is the first thing that the others say, when you tell them that you follow a vegetarian diet?

 
There are two main reactions:
"Nutritionists"- What about protein?

When they feel sorry for me – Woow, poor girl, you don't eat anything, don't you?
I have to be patient for both reactions ahah, mas after explaining, some people get curious and ask me what they don't know. 
Has the blog had any impact on your life?
Yes, definitely yes. There is no better feeling than being able to help people. Besides giving value to what you do I have already been told that I've changed the way they ate and how they saw the food, and there is nothing more rewarding 🙂 Thanks to the blog I got in touch with fantastic people. No regrets 🙂